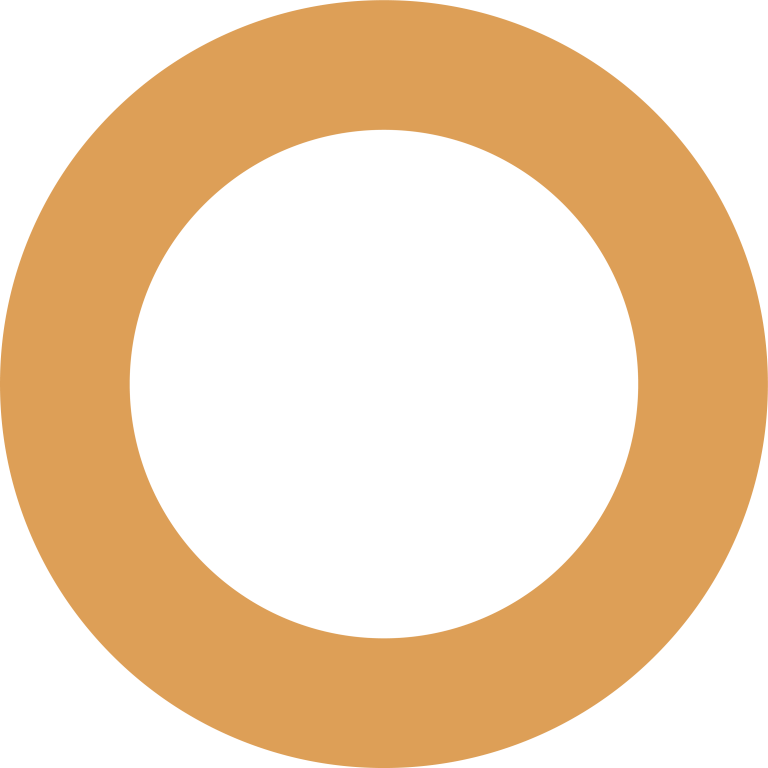 in the heart of Chalkidiki
Welcome to Luria Homes, a complex of 3 luxurious villas situated on the coastline of the renowned Greek peninsula of Sithonia, in Halkidiki. Our residencies, surrounded with a natural landscape of exceptional beauty providing a range of high-end services, promise a vacation comparable to none.
On one side, the breath-taking view of the lush dense Mount Athos of Sithonia with pine and olive trees will impress you. On the other side, the view on the turquoise waters of the Aegean Sea and their private beach will let your eyes rest. This combination creates a unique experience and the ideal environment for real recreation, relaxation and tranquillity.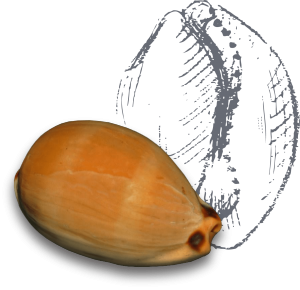 The name "Luria" originates from a rare species of sea snail found in some areas of the Mediterranean Sea. It appeared several times in Luria Houses' private beach and was considered by the owners as a family charm. This is the reason, they selected this name for the houses.
The interior of the houses was designed with modern and minimal decoration creating a unique, perfectly harmonious result which offers balance and peace. Every object and piece of furniture are carefully selected to contribute to the overall high aesthetics and quality appearance of the place.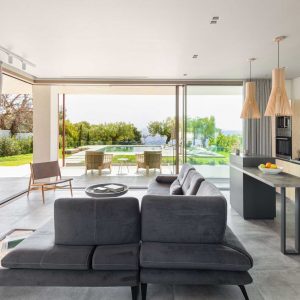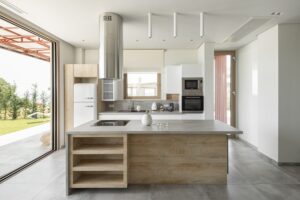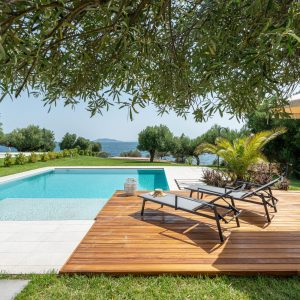 Luria Homes are surrounded by a private area of 6km 2 with lush vegetation and a lovely themed garden developing for you a sense of privacy.
The themed garden, at the front side of the area, features a collection of aromatic herbs such as lavender and rosemary full of healing properties that represent peace and serenity and create a calming retreat.
At the rear of the villas, the area of olive trees, some of the oldest in Sithonia, estimated over 1000 years old, are there to admire them for the fact that remain alive and fruitful for thousands of years.

At the backside of the resort, the ruins of an early Christian church were discovered and unearthed. It is possible to viewing them only being on the property of Luria Homes.